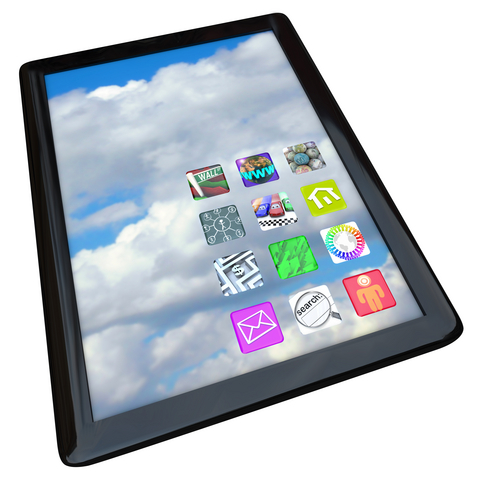 The rise in mobile apps - especially among younger adults - gives rise to questions about the future of Facebook, Google and even Amazon. Additionally, it has huge implications for marketers, even as we marketing researchers begin to find respondents using mobile technology.
Pew Research explored how people use mobile apps in a recent Pew Internet & American Life Project survey. Completed by Lee Rainie and Susannah Fox and published on May 7, 2012, you can connect to the survey here.
Just-in-time Information through Mobile Connections
OVERVIEW
The rapid adoption of cell phones and, especially, the spread of internet-connected smartphones are changing people's communications with others and their relationships with information. Users' ability to access data immediately through apps and web browsers and through contact with their social networks is creating a new culture of real-time information seekers and problem solvers.
The Pew Research Center's Internet & American Life Project has documented some of the ways that people perform just-in-time services with their cell phones. A new nationally representative survey by the Pew Internet Project has found additional evidence of this just-in-time phenomenon. Some 70% of all cell phone owners and 86% of smartphone owners have used their phones in the previous 30 days to perform at least one of the following activities:
Coordinate a meeting or get-together -- 41% of cell phone owners have done this in the past 30 days.
Solve an unexpected problem that they or someone else had encountered -- 35% have used their phones to do this in the past 30 days.
Decide whether to visit a business, such as a restaurant -- 30% have used their phone to do this in the past 30 days.
Find information to help settle an argument they were having -- 27% haveused their phone to get information for that reason in the past 30 days.
Look up a score of a sporting event -- 23% have used their phone to do that in the past 30 days.
Get up-to-the-minute traffic or public transit information to find the fastest way to get somewhere -- 20% have used their phone to get that kind of information in the past 30 days.
Get help in an emergency situation -- 19% have used their phone to do that in the past 30 days.
Overall, these "just-in-time" cell users—defined as anyone who has done one or more of the above activities using their phone in the preceding 30 days—amount to 62% of the entire adult population.
ABOUT THE SURVEY
The results in this report are based on data from telephone interviews conducted by Princeton Survey Research Associates International from March 15 to April 3, 2012, among a sample of 2,254 adults, age 18 and older. Telephone interviews were conducted in English and Spanish by landline (1,351) and cell phone (903, including 410 without a landline phone). For results based on the total sample, one can say with 95% confidence that the error attributable to sampling is plus or minus 2.4 percentage points. For results based on internet users (n=1,803), the margin of sampling error is plus or minus 2.7 percentage points.