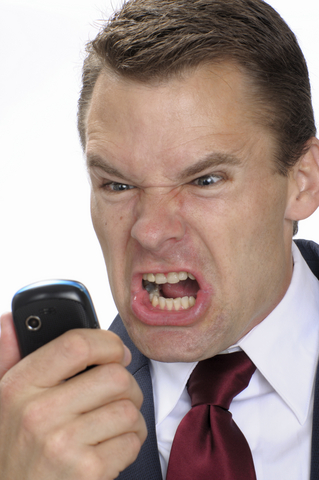 Ok – maybe that's a little too harsh. Let's call this the 'The Companies Who Should Have Conducted Better Customer Satisfaction Research in 2011'.
This list is more about my observations of brands than the results of an elaborate model that takes into account public perception of the brand, total return to shareholders, negative press and other factors that left a blemish on the brand. Admittedly, there are some companies that should be on the list, such as the United States Postal Service, Fannie Mae and Freddie Mac, but these are not 'companies' and rely more on legislation than customer feedback.
But here are some companies that left me scratching my head in 2011:
Facebook
Since Facebook has more than 800 million users, one would expect customer satisfaction to be at the top of their 'must do' list. But the site has repeatedly angered their users by neglecting personal privacy, deploying 'features' no one asked for (such as the new Timeline) and forcing new settings on customers that changes how information is shared with others. They've turned what was once a pleasure into a chore. Is it a wonder that Google+ seemed so attractive to disgruntled Facebook users?
Goldman Sachs
GS's poor image was 'set' when the government sued it for fraud in 2010 for $550 million, since it was viewed by most as a mere slap on the wrist. Since then, the fraud accusations have not stopped, but actually accelerated! This was mostly based on GS misrepresenting the quality of $11.1 billion in mortgage-backed securities. Anyone with a home mortgage whose company borrowed from Goldman Sachs probably knows what it feels like to be underwater.
Best Buy
Best Buy managed to break the first rule of customer relations – keep your promises! Best Buy pushed the online aspect of their business prior to Christmas guaranteeing delivery prior to the Holiday, but instead, they didn't tell customers that they had run out of certain items until two days before Christmas! In a typical corporate move, Best Buy passed-on the blame to their suppliers. Is it any mystery why Amazon.com was at the top of the customer satisfaction list? Or any mystery why the value of Best Buy's shares dropped 30% in the past year?
Johnson & Johnson
The company that was once a model for customer satisfaction has fallen dramatically, primarily due to the number of product recalls. Since 2009, J&J has issued recalls for more than two dozen J&J products – ranging from Tylenol and Motrin, to prescription drugs for HIV, defective hip implants that caused severe pain and contact lens solution that irritated the eyes. The situation was so serious that the FDA took over three Tylenol plants to ensure the drugs and products were being manufactured correctly. Not reacting to the recalls fast enough – in light of numerous cases preceding the recalls – did not win them back any lost customers.
Netflix
I saved the best until last. Only a couple of years ago, Netflix had the highest customer satisfaction ratings of any large consumer-facing company. One of their biggest stumbles in 2011 was raising the customers' rates by 60% last August. The move resulted in the loss of 810,000 subscribers and set off a maelstrom of customer complaints. Although CEO Reed Hastings stated at the time that the cancellations would continue until consumers "…got used to the price increase", Netflix shares were among the greatest losers on NASDAQ last year with virtually all its losses occurring in the final four months of 2011. And this isn't even mentioning the ill-fated Qwikster venture that lost them both customers and goodwill.
I could lump Bank of America and Wells Fargo together since both floated out the idea that they were going to start charging for ATM usage, but due to public outcry, they withdrew these plans. I'd like to give them a 'pass' since it shows that someone there was concerned with how satisfied their customers are; however, they'd have scored bigger if only they had thought to gage their customers' reactions before the announcement.
What do all of these companies have in common? It's my guess that they did not have, or did not monitor closely enough, their customer satisfaction research findings. Just stepping-up and telling their customers that there was something wrong and they were going to fix it immediately would have been better than the 'burying your head in the sand' strategy some chose to follow. It appears that this pattern will plague us in 2012 as well, starting with the Carnival Cruise Lines PR debacle over the recent sinking of one of their ships and the lack of corporate communications to their potential customers.
I've said it before and I'll say it again – how can you expect to react to a disaster or misstep when you don't know how your customers currently feel about you? A regular tracking of customer perception towards a brand will help if a disaster occurs, but it will also serve the company well even in non-disastrous situations. You've heard the expression, "Look before you leap"? I would alter that for corporate America to "Research before you act". It's a lot easier to act, or react, to a situation if you know how people feel about you through a regular tracking of their satisfaction with your product versus just guessing – and guessing wrong.
Based on your experiences, have I left any big offenders out?