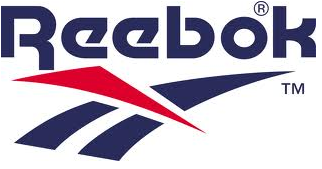 Reebok has been struggling to redefine it's brand strategy. Faced with stiff competition, differentiating a shoe brand becomes more and more difficult as any feature-based differentiation is easily copied onto other shoes. So Reebok, staffed with several CrossFit devotees, decided to link itself to the large and growing CrossFit market. So earlier this year, CrossFit and Reebok announced their co-branding deal, including sponsorship of the CrossFit Games, development of a CrossFit shoe and online retailing of all co-branded merchandise through the
www.reebok.com store
. Reebok even went so far as to establish a CrossFit gym at their Massachusetts headquarters and has attracted more than 400 employee members.
It's an interesting partnership. CrossFit prides itself on being somewhat "down-and-dirty". Most of the gyms ("boxes") are located in large warehouse spaces in light industrial areas. Many individuals complete CrossFit workouts and training in their garages. CrossFitters revel in how "their gym" is not like "your gym". There are no mirrors, no TVs, no snack bars, no machines (except rowers and occasionally bicycles.) There is plenty of loud music, tattoos, grunts, sweat, clanging weights, sore muscles and occasionally, blood. Reebok, on the other hand, seems like a traditional large corporate brand. How are these two going to work together to link their brands, not just their revenue?

The first experience most CrossFitters had with the branding partnership was at the 2011 CrossFit Games, held this summer in Carson, CA. And I believe that most of us were suitably impressed. The feel of the Games was not overly corporate or overly Reebok (although you could definitely see that Reebok was getting its money's worth for its sponsorship investment!) Reebok demonstrated extreme sensitivity to the values of the CrossFit community and respect for the CrossFit tradition.
The introduction of the Reebok CrossFit shoe, billed as "the energy drink for your feet", was also greeted with some interest by the community. (Note: CrossFitters are notoriously obsessed with finding the "right" shoes to maximize performance in this infinitely variable sport.)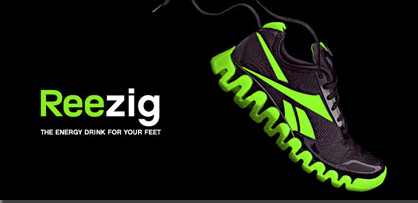 Reebok outfitted the competitors at the Games with these shoes pre-production, hyping the shoe to the-precisely targeted audience. They also made a few hundred pairs available for purchase by Games spectators, and I heard they sold out the first day of the three-day event.
So it looks like a co-branding match made in heaven. CrossFit aficionados were delighted that Reebok could bring the marketing muscle (read: Dollars) to take our sport mainstream. (Note: CrossFitters truly believe that this is the only effective training program for overall fitness. Indeed, most CrossFitters would tell you in complete honesty that everyone should train using CrossFit.)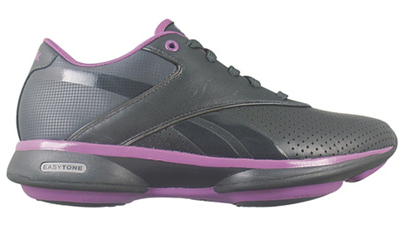 improve the look and tone of their derrieres simply by walking around in these shoes. Now, this seems to be a clear case of "if it sounds too good to be true, it probably is", but unfortunately, the "rocking" nature of the stride caused by the shoe led to hip and knee injury, and, adding insult to injury, made no discernible difference in wearer's butts. (Frankly, the media made it sound like the injuries would not have been a problem if the butt improvement had been delivered, but that was not addressed specifically in the suit.)
So what does this have to do with CrossFit and especially the Reebok-CrossFit co-branding partnership? Maybe nothing. Or maybe this is just the first indication that these two brands are culturally so different that the partnership cannot last. Only time will tell. Reebok is going to have to bring its entire company into the CrossFit mindset for this to work. And CrossFitters are going to have to get used to sharing itself with a large corporate entity. The benefits to both are obvious. Let's hope sound brand-management principals are actively in play to preserve and enhance this brand partnership.